AMBER SEA IS LAUNCHING SOON!
SEEKING INDICATION OF INTERESTS
Get Direct Developer Price + Early Bird Discounts.
Register Early for VVIP Invitation Pass & Get Priority ShowFlat Access Now
Amber Sea is Launching Soon! Register now to Get Early Bird Discounts and Priority Booking.
AMBER SEA (Former Amber Glades) Latest Updates
Last Updated: 

16th March 2023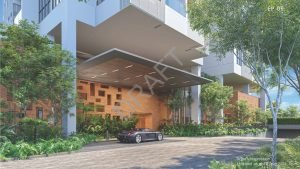 AMBER SEA is a freehold condominium set to be launched in Q3 2023. The developer of this estate development is Urban Park Pte Ltd subsidiary company of Far East Organization. They are one of the top-notch property developers in the real estate of Singapore, achieving various awards and recognition from their past projects and experiences. Some of the awards including FIABCI World Prix d'Excellence Awards 2020, Gold Winner Residential (High-rise) Category etc.
Given their expertise and track records, it is no doubt that Amber Sea would meet expectations of its luxurious finishes embracing a luxurious lifestyle for those who would be residing in this wonderful project.
A Majestic Tower with a total of 132 units in Amber Sea, ranging from 1-4 Bedrooms, 5-Bedroom Penthouses & 5-Bedroom Ground-floor duplex units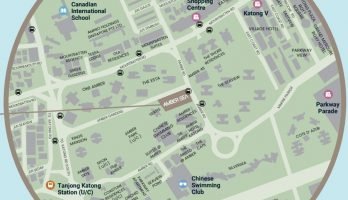 AMBER SEA is situated along 30 Amber Gardens in the heart of District 15. This piece of land was previously occupied by former Amber Glades, spreading over 40,000 sqft.
Right outside Amber Sea, there is a bus stop with a variety of bus services to commute without hassle. We can soon be able to travel via the Upcoming Tanjong Katong MRT Station (TE25) of the Thomson-East Coast Line (TEL) would bring utmost convenience to those residing in this estate. From parks, shopping malls and various amenities in the vicinity, it has a diversity of dining and activities to choose from. Sunday family days would be much more enjoyable with the option of renting a bike at East Coast Park to bond and keep fit as well. There are numerous places to dine as well after a well-spent day together as a family.
The closest major expressway would be the ECP (East-Coast Parkway) granting you greater accessibility to the rest of Singapore.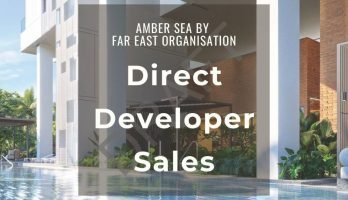 To register for AMBER SEA Showflat appointment, kindly book via this official website directly or just simply dial +65 61006226 before making your way down to AMBER SEA Showroom. The showroom might be closed for regular maintenance or developer's private events. We, therefore strongly encourage you to secure an appointment online before coming over to avoid any disappointment.
Once you have registered an online appointment, you would be assured of enjoying our Direct Developer Price with NO COMMISSION payable by you.
Please note that the available balance units are based solely on first-come-first serve basis. Our sales staff will call you within an hour or the soonest after your registration.
We accept online reservations of units (subject to availability), up to 2 hours. You may call +65 6100-6226 to reserve the unit before coming to Amber Sea Showflat.
AMBER SEA Price which is quoted in this portal is subject to change any without further notice.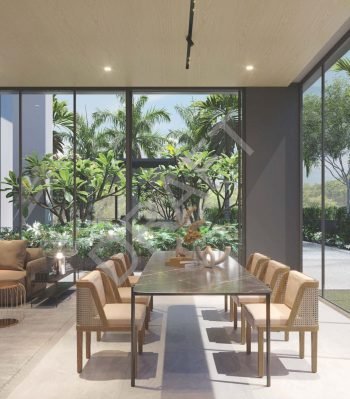 AMBER SEA in Prime District 15 was successfully enbloc by the SGX-Listed Far East Organisation. The former Amber Glades sits on 40,918 Sqft of land was enbloc for $118.12 million in 2011. This brand-new freehold condo, Amber Sea at 30 Amber Gardens Singapore will be launching in Q3 2021. RSP Architects meticulously design 132-Units of 1 – 4 Bedrooms and 5 Bedroom Penthouse and ground duplex for Amber Sea, complemented by facilities including a lap pool, a Sky Terrace featuring a Sky Dining Pavilion with panoramic sea view, and Meeting Pods.

The upcoming Tanjong Katong MRT (TE25) is located approximately 450m or a 7-minutes leisure stroll. Residents will get to enjoy the convenience of Thomson-East-Coast-Line when it is completed in 2024.
Far East Organisation has paid $4 million for the development charges. With $118.12 million land cost, it translates to $1,066 per plot ratio (ppr).
AMBER SEA Condo has a plot ratio of 2.8 with a potential GFA of 114,500 Sqft. This new freehold development comprises 1 Tower of 19-Storey with a total of 132 units, starting from 398 Sqft for 1-Bedroom and 3,929 Sqft for a 5-Bedroom Ground Duplex
Nestled among a quaint private residential enclave at Amber Gardens, AMBER SEA is your tranquil retreat from the bustling city. All buyers are assured of quality finishes in every intricate detail complete with premium fittings and branded appliances.
132-contemporary crafted units by acclaimed architects and designers and Multiple-Award Developer are the assurance what all buyers can expect from Amber Sea
Hopeful buyers may download and browse the AMBER SEA E-Brochure or AMBER SEA Floor Plan here.
1) Multiple Awards Winning Developer

Urban Park Pte Ltd subsidiary company of Far East Organization is the developer of Amber Sea. They are one of the top-notch property developers in the real estate of Singapore, achieving various awards and recognition from their past projects and experiences. Some of the awards including FIABCI World Prix d'Excellence Awards 2020, Gold Winner Residential (High-rise) Category etc.
To date, we have completed more than 780 developments, 55,000 private homes in Singapore and operate over 16,500 rooms across more than 100 hospitality assets, and managed more than 20 F&B Brands.
The group's impressive track records include One Holland Village Residences, Skyline @ Orchard Boulevard, The Scotts Tower, Altez, Cyan, Silversea, The Cape
Proud homeowners of AMBER SEA are assured of the premium quality finishes and branded fittings-homes from Far East Organisation.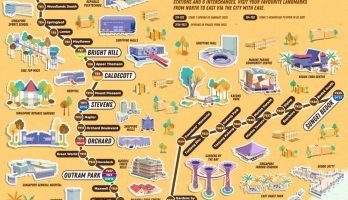 AMBER SEA is less than 450 m walk or 7 minutes leisure stroll from the upcoming Tanjong Katong Park MRT Station (TE25). This MRT station is along the Thomson-East-Coast Line will targets to be completed in 2024.
What will u think of when we mention Katong? Laksa, Wealthy Businessman, Famous Bakery shop, Perankan Culture? Katong started when many rich Chinese, English, Anglo-French and Portuguese settlers bought plots of land to cultivate plantations. They built business empires from trading in these early international commodities such as gambier, cotton and coconut. It had since prosperous to today's Katong.
AMBER SEA is in Katong  / Marine Parade vicinity and is close proximity to wide varieties of amenities. You will be spoilt for choices from F&B outlets, recreational facilities, entertainment, shopping malls to sports and wellness facilities. You can enjoy local and international cuisine from the neighbourhood cafes, local hawker centres and famous restaurants. Shopping experience will never be the same when you stay in Katong vicinity. There are vintage shops with rich history for you to explore and Air-Conditioned Shopping Malls such as Parkway Parade, Katong Square, Katong V, Odeon Katong, I12 Katong Mall, Katong Plaza and Katong Shopping Centre.
AMBER SEA is located at 30 Amber Gardens. 7 minutes walk to the future Tanjong Katong Park MRT Station (TE25) which in completing in 2024 before the condominium TOP. It runs along the Thomson-East-Coast Line. It is the brown colored line on the MRT Rail Map. It will be open in stage 4. wThis lines runs from the far north, Woodlands North passing by Thomson, Orchard, CBD and Shenton to East Coast Interchange. Amber Sea Residents' will sure benefit from this upcoming Tanjong Katong MRT Station.
CBD and Marina Financial District is only 4-6 MRT Stations away, approximately takes about 20 minutes. Beside the convenience of MRT, Amber Road has excellent bus service network too. Bus Service 31, 36, 43, 47, 48, 134, 135, 196, 197 is just at your doorstep. Other bus services are also available around the vicinity.
AMBER SEA Singapore is also well connected via major expressways such as Kallang Paya-Lebar Expressway (KPE), East-Coast Park Expressway (ECP), Pan-Island Expressway (PIE) and Marina-Coastal Expressway (MCE). Traveling to the Airport only takes about 16-minutes whereas to the CBD takes approximately 12-minutes.
Traveling is never been so easy. Convenience is 1 of the main selling points of AMBER SEA.
Prospective owners and investors of AMBER SEA Singapore may wish to explore more surrounding amenities from AMBER SEA location map
3) Amber Sea Attractive Pricing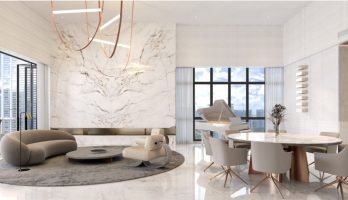 The prices listed below are indicative guide prices for Amber Sea and are subject to change without further notice:
1-bedroom units from $1.1m
2-bedroom units from $1.6m
2-bedroom Premium units from $1.7m
3-bedroom units from $2.9m
Register early for VVIP Discounts, Early Bird Pricing, and Priority Viewing of Amber Sea Showroom
4) Schools Around AMBER SEA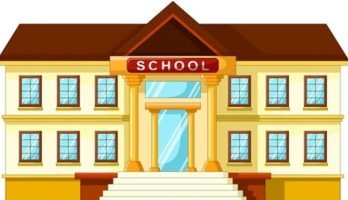 For parents looking at schools near AMBER SEA Condo, you may consider Canadian International School, Tanjong Katong Primary School, CHIJ Primary, Broadrick Secondary School, Haig Girls' School, Chung Cheng High School (Main), Kong Hwa School, Victoria JC, Tamasek JC, Tamasek Polytechnic, International Schools, Kindergartens and pre-schools.
Book an appointment today to view Amber Sea Showflat / Amber Sea Showroom.
Book An Appointment to view AMBER SEA ShowFlat & get VVIP Discounts (Limited Time), Direct Developer Price, & Hardcopy E-Brochure. Guaranteed with Best Price Possible.
OR
Fill up the form on the right and get a copy of AMBER SEA Price, E-Brochure, and Latest Updates!
 Strictly no spam policy.